Playlink is primarily a professional approach to clients and their needs.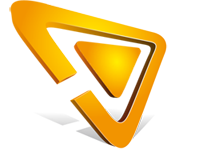 Our offer includes
comprehensive services for clients around the world
. The offer is divided into
four main areas of activity
. The whole allows us to offer our clients
a professional and comprehensive approach
to each project. We guarantee full support throughout the period of cooperation and the highest quality of services. A professional team with experience ensures
complete satisfaction and quality assurance
at the highest level.
If you did not find the services you need in our offer-
please contact us
.

Playlink is focused on delivering the best performing products avaialble on the market (online and mobile). We are serving a wide range of e-commerce and f-commerce products. The distribution is supported by proven tools in the operation of copyright Playlink Affilaite Platform as well as Playlink B2B system. Find out more »
Contact us for effective distribution of your products »

For a best operation and monetisation on the market it is vital to support a complete range of payment options. Playlink platform offers a full range of payment methods (mobile, bank transfers, credit cards, etc.) to handle global clients in a local way Find out more »
Contact us »

Playlink has extensive experience in delivering dedicated products for a large audience as well as dedicated solutions for small groups. Starting with payment and billing systems production going through integration process with financial institutions ranging to the production of MMO games for mobile platforms. We look forward to new challenges, which will increase number of satisfied customers. Find out more »
Contact us »

We have a database with a total volume of 5 million addresses. E-mails are categorized in 18 profiles of interest, and based on purchase history, gender, age and geolocation data. Examples categories: finance 1.6 million addresses, fashion 1.1 million. Find out more »
Contact us »